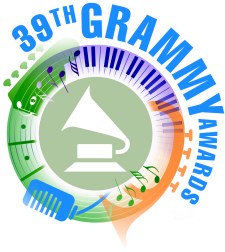 New York, NY. In a press conference Monday, Michael Greene, President of the National Academy of Recording Arts and Sciences (NARAS) announced that the music and audio industry's premiere annual awards ceremony has outgrown its traditional venues.
The 1997 Grammy's will be presented at New York's 12,000-capacity Madison Square Garden. For the last twenty years, the show alternated between the 6,000-seat Radio City Music Hall in Manhattan and the 6,300-seat Shrine Auditorium in Los Angeles.
In addition to doubling attendance, the larger venue will also mean more music and less "mindless jibber-jabber" from musicians, Greene said. "Madison Square Garden is the perfect venue for us to try out this new concept." In spite of the increased capacity, Greene said he would still expect to see mostly music business insiders to be in the audience, though some tickets will be available to the public.
The last time the Grammy's were in New York was 1994. Mayor Rudolph Giuliani attended the conference, and Greene presented a special custom Gibson Yankee pinstriped guitar to him as a thank you for welcoming the show back to New York City.
The 1997 show takes place on February 26. It will be hosted for the second straight year by comedian Ellen DeGeneres, star of the ABC sitcom "Ellen." The press conference gave her yet another opportunity to quip about her show's cliffhanger question, whether her character will reveal her lesbian self. "I will be coming out. . . to New York to host the Grammys," she said in a pre-taped message.
NARAS also announced the renewal of its contract with CBS as exclusive broadcast outlet for the Grammy's. CBS has been carrying the awards live annually since 1973. The new five-year contract is a feather in the cap for CBS, which has been taking a beating in audience ratings until recently. Greene said that if CBS hadn't turned things around, the Grammy's would have moved to another network.
CBS President Leslie Moonves, the engineer of the network's rejuvenation, was on hand for the announcement. He would not disclose terms of the deal, but he commented that "it's going to be the best concert of the season." The telecast is watched by 1.5 billion viewers worldwide.